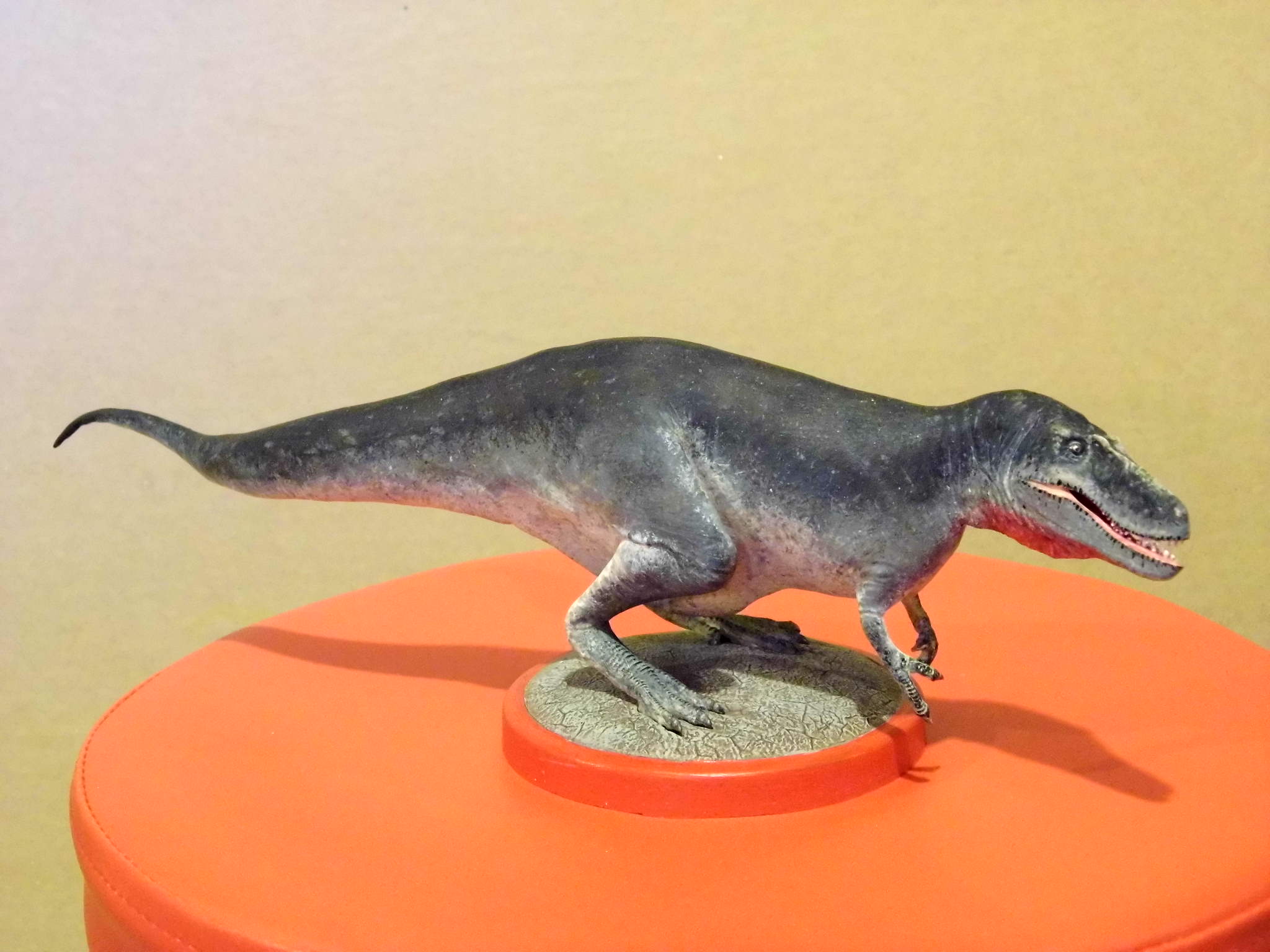 Dryptosaurus aquilunguis
This model is the result of a successful Kickstarter project I launched in 2012, to combine my digitized, traditionally sculpted Dryptosaurus head with a digitally (ZBrush) sculpted body. I received input on the project from paleontologists Thomas Carr and Stephen Brusatte. A miniature 3D print of the digital model became a limited edition reward for some of my project backers. Learn more about the full project and updates at:
https://www.kickstarter.com/projects/tylerkeillor/digital-dinosaur-dryptosaurus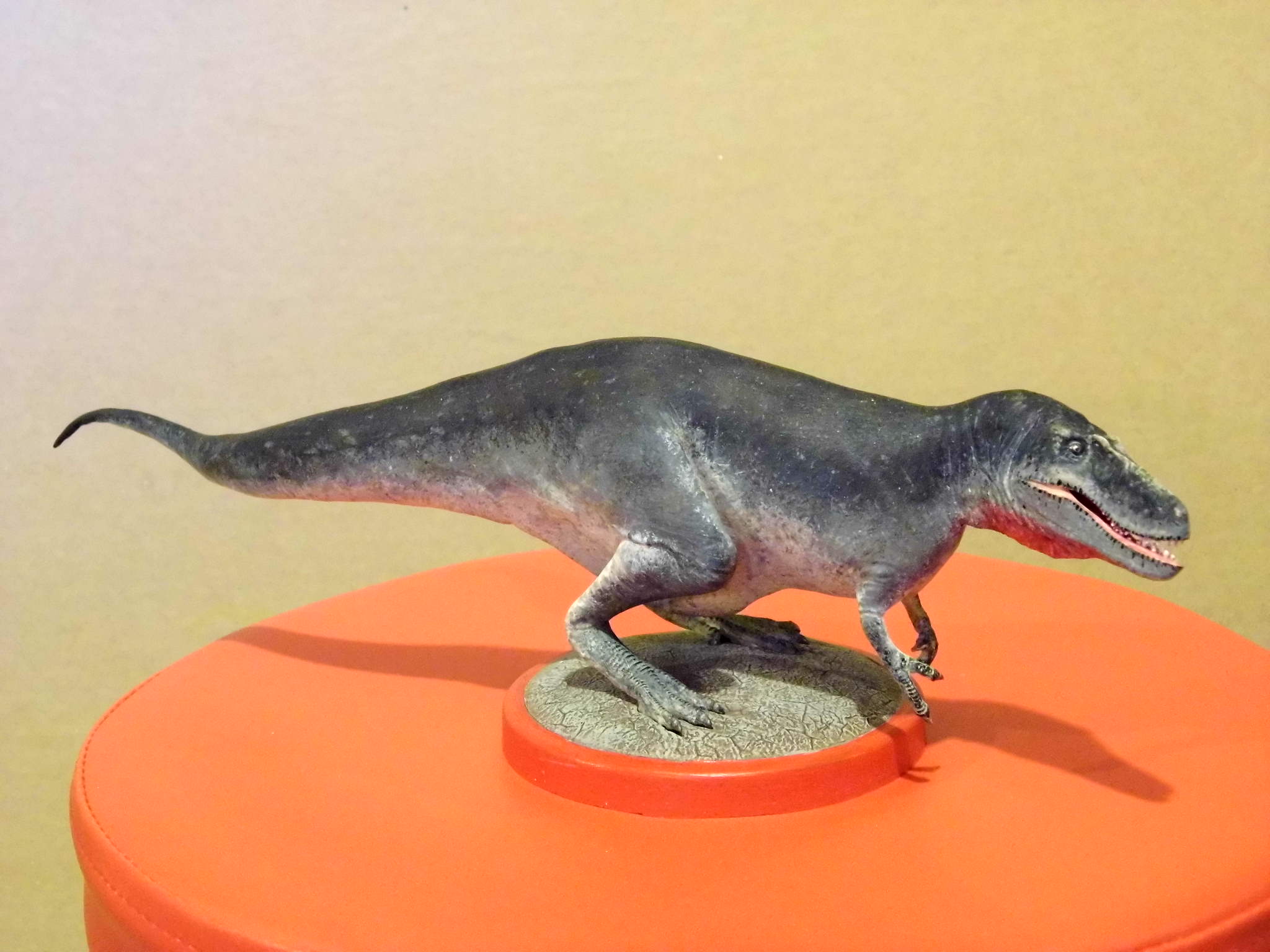 3D printed model of digital sculpture.