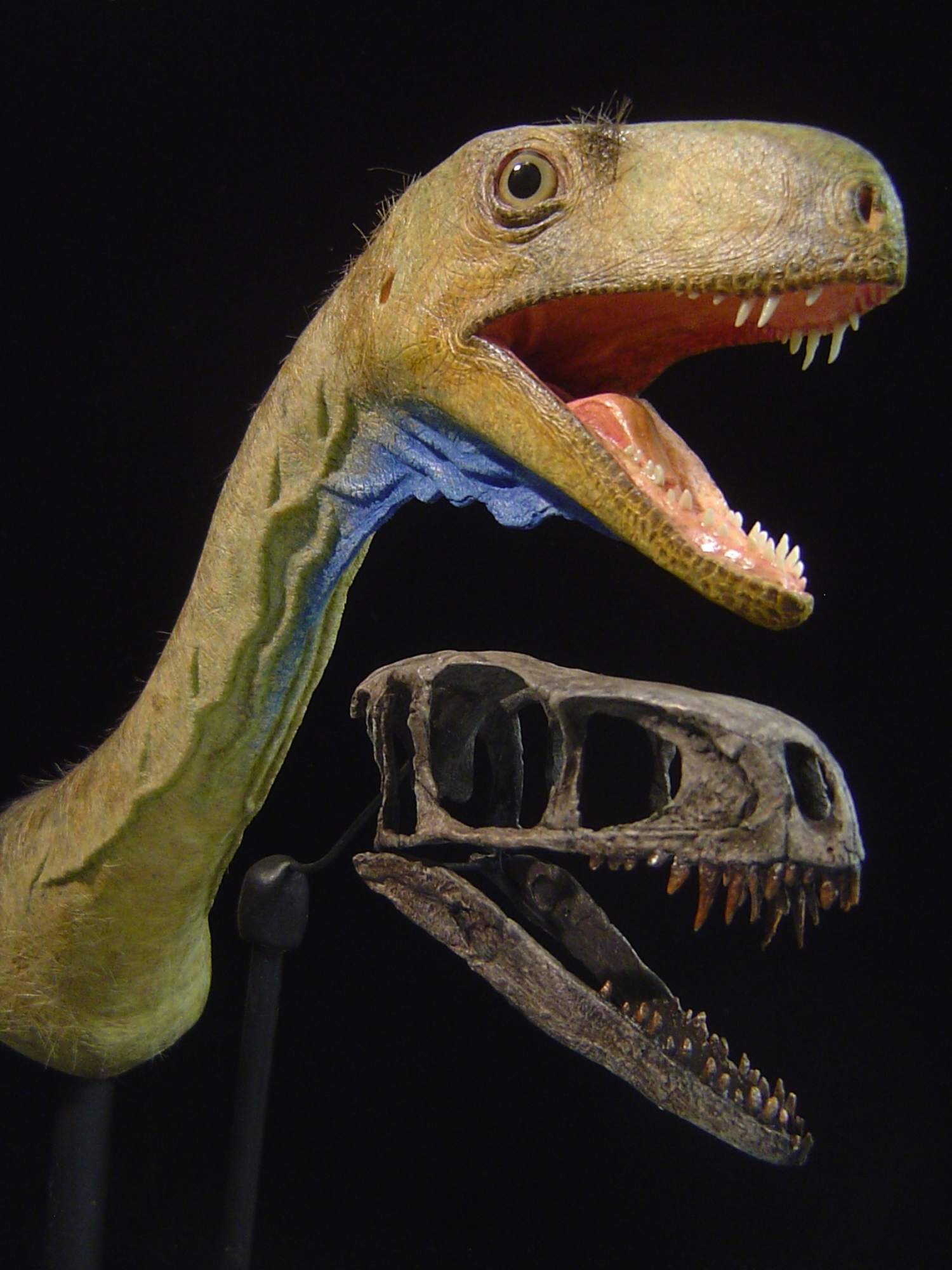 Eodromaeus murphi
Eodromaeus gives us a glimpse of what the primordial predatory dinosaur may have looked like. I sculpted this flesh head and neck atop a cast of the skull and cervical verts, to help bring this important discovery to life for its unveiling in 2011. Created under the direction of Paul Sereno at the University of Chicago Fossil Laboratory.
A Basal Dinosaur from the Dawn of the Dinosaur Era in Southwestern Pangaea
Ricardo N. Martinez, Paul C. Sereno, Oscar A. Alcober, Carina E. Colombi, Paul R. Renne, Isabel P. Montañez, and Brian S. Currie
Science 14 January 2011: 331 (6014), 206-210. [DOI:10.1126/science.1198467]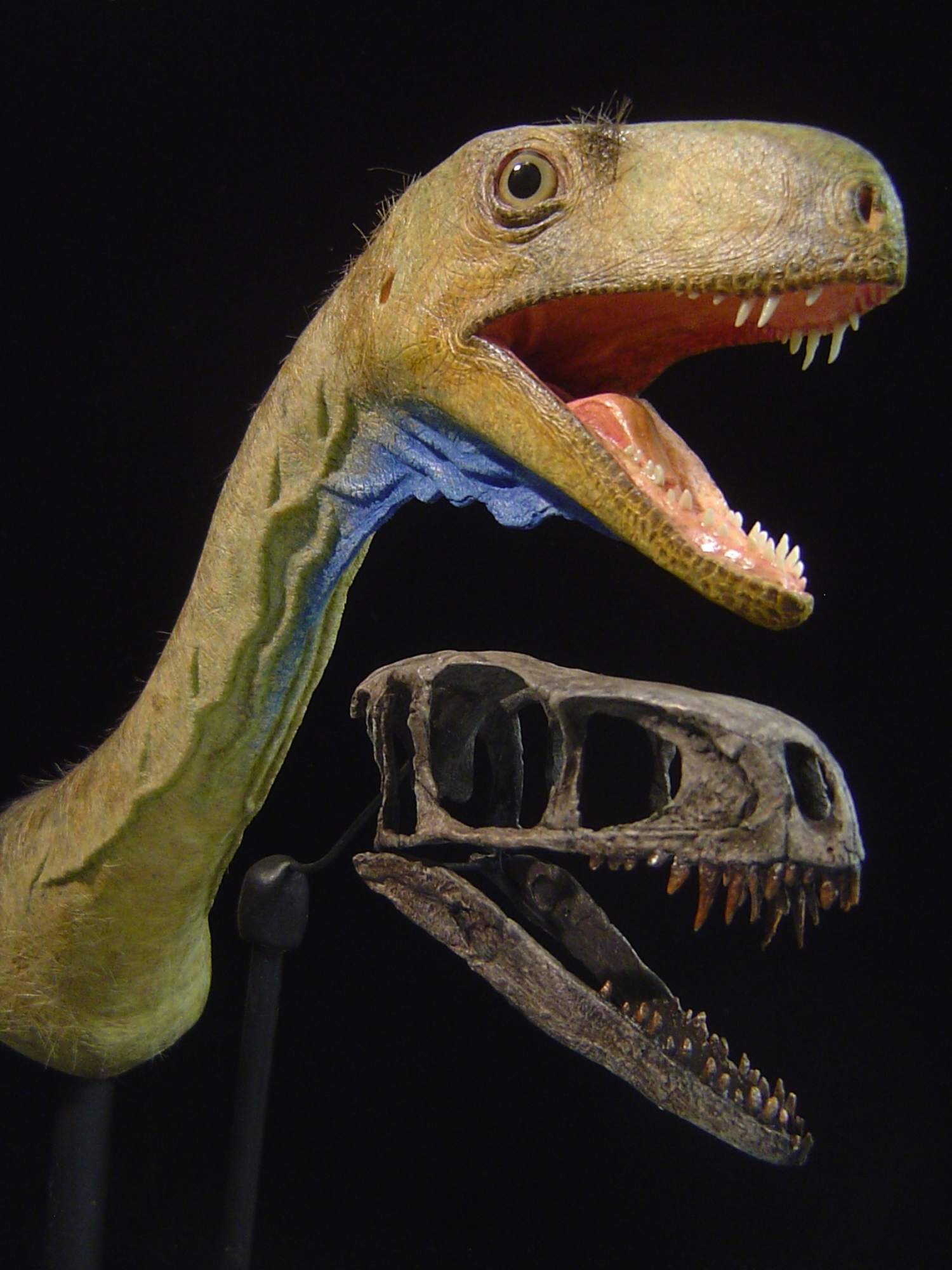 Eodromaeus timelapse.mov
Timelapse of the sculpture process.